We are one of the leading FSP Panel Manufacturer and best supplier in india
The best quality FSP Panel in Gujarat is manufactured & supplied by the Shrinath Electric. The FSP Panel or the Feeder Section Pillar Panel is mainly used at the places where there is a distribution of the heavy current or the heavy electric current passes through the electric equipment.
This FSP can easily connect the main power system or the big switch gear of the residential or commercial building. It can easily accommodate the stabilizer, pump controller, circuit breaker, UPS System, lightning switches, etc.
Our company designed them using the best quality material which imparts the superior quality to this panel. We have a great experience in designing the panel& provide the best customized solution for all your requirement.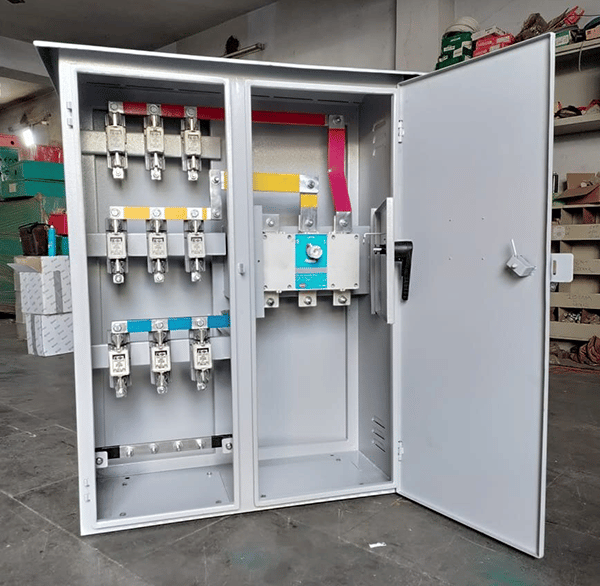 Here we designed our MSP panel which has benefits & features as follows