| | |
| --- | --- |
| Usage/Application | Industrial & Residential |
| Power Source | Electric |
| Brand | Shrinath Electric |
| Mode | Automatic |
| Voltage | 220 V |
| Material | Mild Steel |
| Frequency | 50 Hz |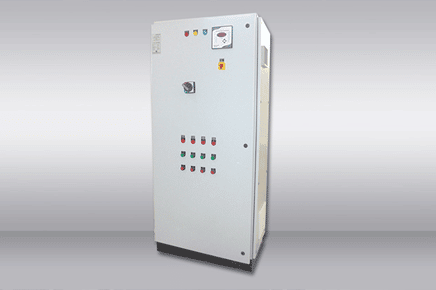 Automatic Power Factor Correction (APFC) Panels
The
APFC or the Automatic Power Factor Control Panel
is used for improving the power factor. Just by turning On or Off the capacitor banks the units.And, this
APFC Panels
are highly used by the Manufacturing, Chemical, Granite, Paper, Cement, Pharmaceutical Industries & also by the Power Station & Windmills, Hospitals, Shopping Mall, Hotel, Restaurant, Railways, etc. Such commercial & industrial area have a large electricity load. And, if these loads are handled manually would lead to wastage & loss of energy & over usage can lead to penalties. So, the best solution for all the issues is the APFC Panel which helps in effective maintenance of the power factor.
The main benefits of using the APFC Panel is that it helps in reducing the operational losses. They have great functionality of sensing & controlling the load continuously without any delay or failure. As, each operation is automatic they are very simple & easy to use. These panels can switch off or on the respective capacitor in order to maintain the consistent power factor.
This APFC Panel have the cluster of capacitor bank installed within, which provide the desired reactive power to an inductive load by improving the power factor. It raises the voltage according to the capacitor bank size & required system strength.
Mainly there are two types of the APFC Panels available in the market- first one is the APFC or the Automatic Power Factor Improvement Panel & second is the RTPFC Panel or the Real Time Power Factor Corrector Panel.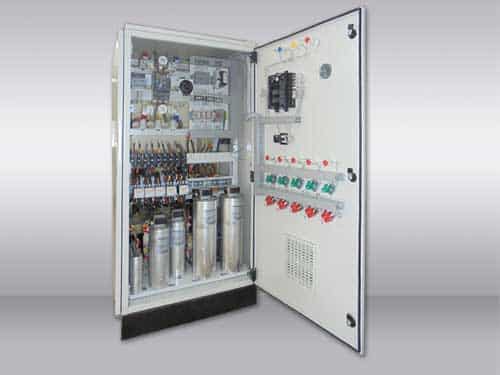 Here we designed our APFC panel which has benefits & features as follows
At Shrinath Electric, we are designing the customized APFC Panels depending upon the requirement of the industries. These panels are available in 20 kVAR to 3000 kVAR. We are the leading APFC Panel manufacturers in Gujarat & provide the best solution related to panels at competitive prices.