Electrical Panel Board Manufacturers Near Me
Shrinath Electric is one of the top manufacturers of electric panel boards worldwide. Our products and services are not only limited to residential but also business and property owners. The normal power requirements of households have changed and increased. This is because of the increase in the propagation of electronic gadgets, such as personal computers, laptops, gaming systems, etc.
Whether you are starting from scratch or remodeling the existing unit, it is always better to decide what kinds of electrical systems are accessible and which one is the best for your requirement. You must learn about your gadgets and appliances inside and out, doing that you will get ideas to choose the best suitable solution for your household or industry requirements.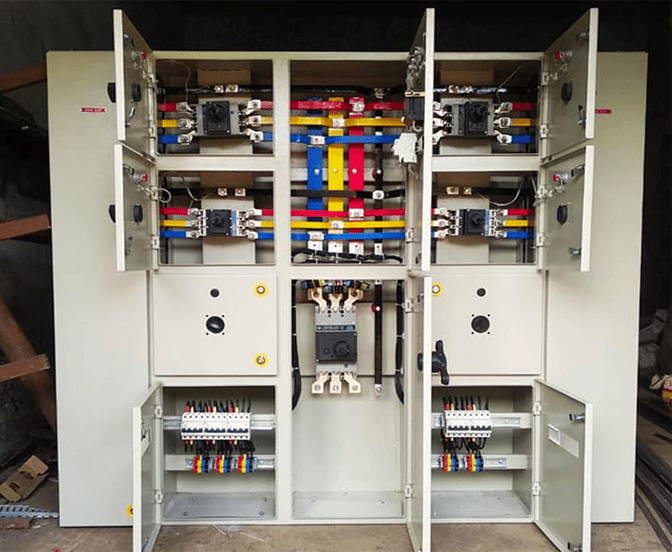 Electrical Distribution Panel Board Manufacturers
Along with being one of the leading electrical panel board manufacturers in India, we also provide products and services like electrical components, electrical systems, electrical turnkey projects, etc. Traditional fuse boxes have been replaced by electric panels, which are enhanced by both size and capacity with time.
We are engaged in manufacturing and supplying a wide array of electrical panels, electrical distribution panels, and electrical control panels along with electrical panel boards which are widely used across various industries for an assortment of applications.